Fully Managed
Requires minimal firmware code changes. Allows you to focus on writing firmware instead of how to deliver it.
ESP32 and ESP8266
Built with the Espressif line of devices in mind. Also supports the ESP Arduino Core library out of the box.
Free For Makers
No credit card required. Perfect for your night/weekend projects or to get your own product idea started.
Manage Firmware
Securely uploaded and encrypted. Delivered directly to your devices.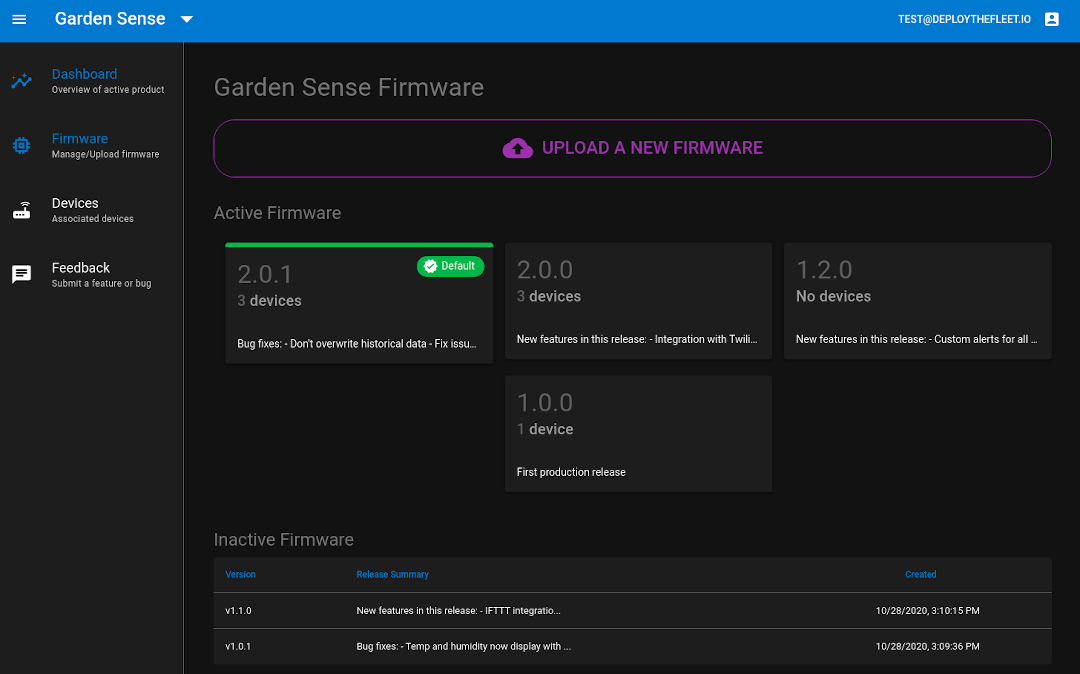 Insights Into Your Fleet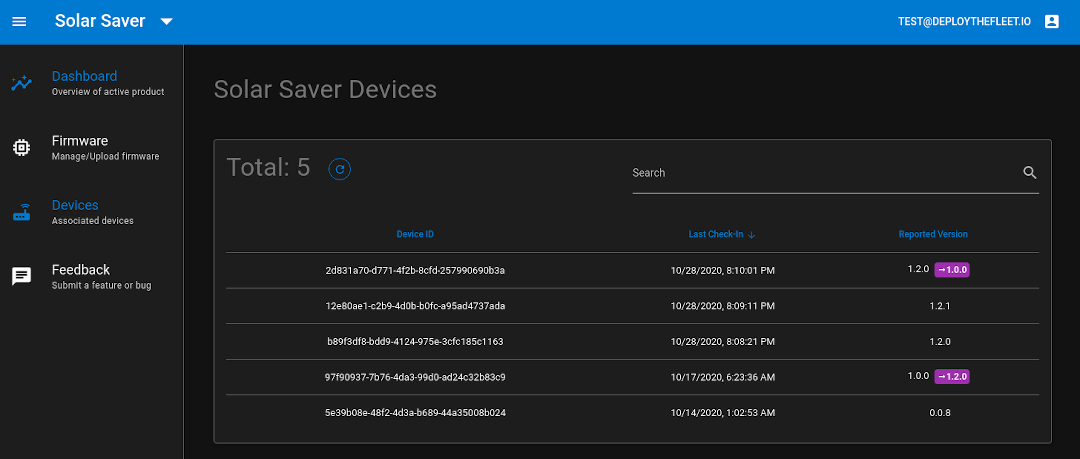 Focus on your Product
You have enough work to do writing your core firmware. Let us handle the details of getting that firmware to your devices.